From the election of Chesa Boudin and Dean Preston to a renewed spirit of arts and culture in the face of displacement, the 48 Hills team was kept on its reporting toes this year. Although this is just a peek at the more than 800 stories we published this year, we wanted to look back at the depth and breadth of our coverage—all made possible by your generous support. We are growing, being cited everywhere from KQED to CNN. We would love to publish 1600 stories next year (believe me, we stay up at night agonizing over everything we cannot cover), so please donate and help us keep local journalism alive!
NEWS + POLITICS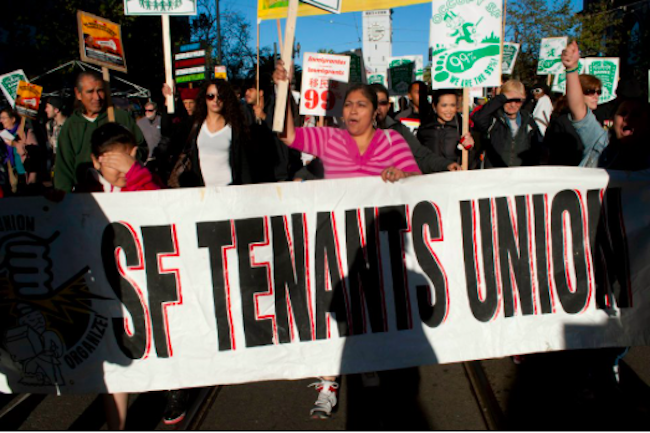 We had no shortage of stories to cover in 2019—please donate to help us hire more reporters! As local news shrank more and more, with consolidations, closings, chain expansions, and corporate takeovers, we stayed steadfast in our mission to report stories and raise voices the mainstream news overlooked or avoided, especially an election year. Here's a selection of our most read, most shared, and most impactful stories.
Uber's plans include attacking public transport (May 6)
Documents filed for IPO reveal plans to privatize transportation, getting riders off public buses and trains and onto "Uber buses."
Facebook money and California housing (May 29)
How Mark Zuckerberg and Priscilla Chan are funding a shadow government that's shaping California and Bay Area housing policy
What's really going on in Hong Kong (July 12)
Protestors flooded the streets this June, but the roots of the conflict between the island and mainland China run deep.
Wiener quietly turns barber bill into major housing legislation (June 18)
Gut-and-amend strategy put a version of SB 50 on the legislative fast track.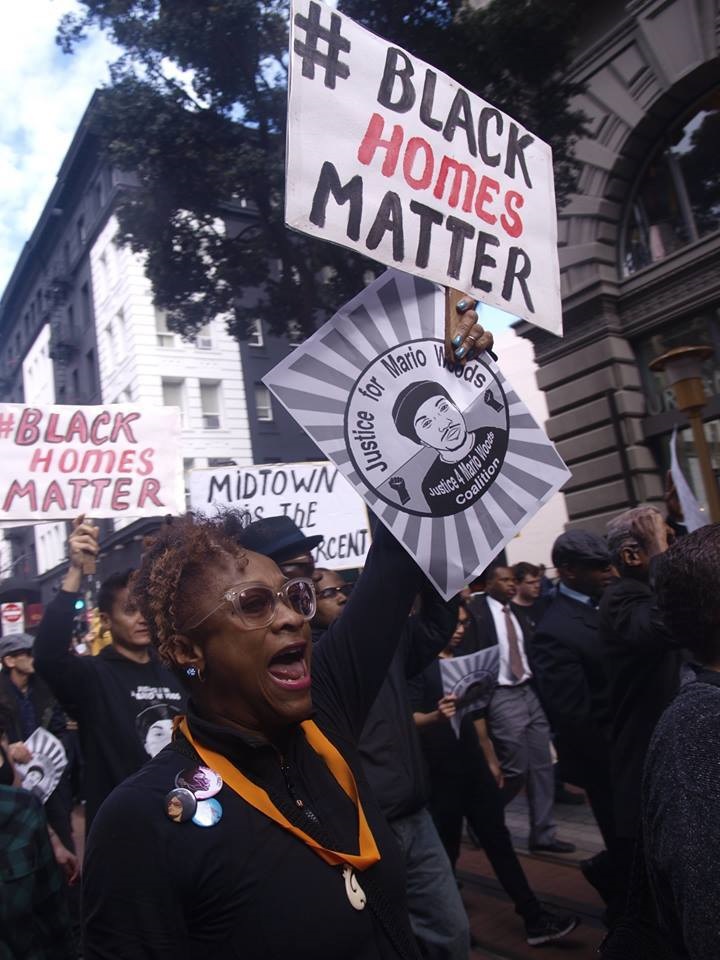 Two big victories for tenants at Midtown Apartments (November 11)
Developer is out, demolition is off the table—and a new supervisor could bring rent control back to the Western Addition complex.
New MIT study suggests YIMBY narrative on housing is wrong (January 29)
Higher density leads to higher prices, not more affordability, a review of an upzoning experiment in Chicago shows.
As fires rage and blackouts continue, Newsom ducks (October 28)
The guv sounds tough—but he has no plan. And he's ignoring the only (obvious) solution to the current and future crisis.
The problem with the Blue Angels (October 12)
Local news media celebrate a dangerous, expensive, military PR event without raising a single question or issue.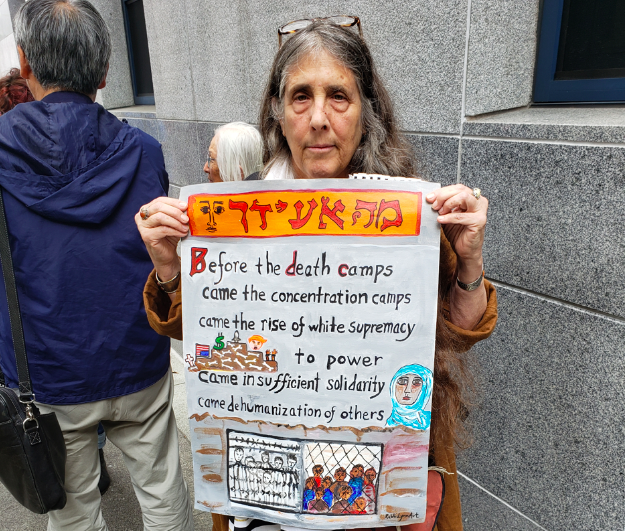 Never again is now: a month of protests at ICE headquarters in SF (August 1)
Daily actions called attention to the horrors immigrants face in modern concentration camps.
Dramatic new details in Mission Police shooting (December 10)
Victim was working with homeless youth; no clear evidence that he had a weapon
Local TV news coverage of Jeff Adachi's death is a disgrace (February 24)
"Scoops" based on leaks by the cops were promoted on the major news networks.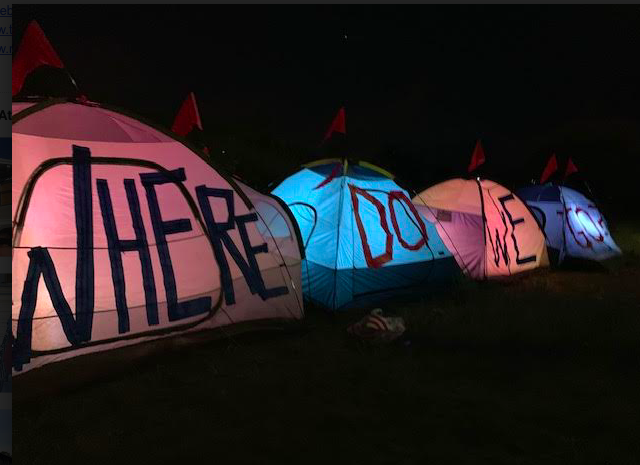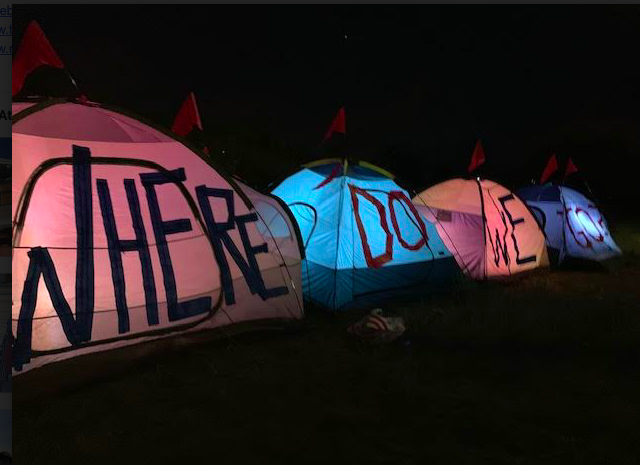 Swept to death (November 27)
From San Francisco to San Bernardino, unhoused communities are dying from 'sweeps' and criminalization—and resisting with their own solutions.
Breed refuses to sign housing bill (November 18)
Haney's legislation charging developers for affordable housing will become law anyway—but the mayor's message is stunning.
SF General nurses told not to provide bilingual services (December 1)
Even after taking an exam, fluent speakers of non-English languages can't get permission to help patients.
The view from a homeless shelter (March 18)
"I am employed. I am clean. I have been living in a shelter for three years. I can't even go home when I'm sick or tired. Will someone give me a chance?"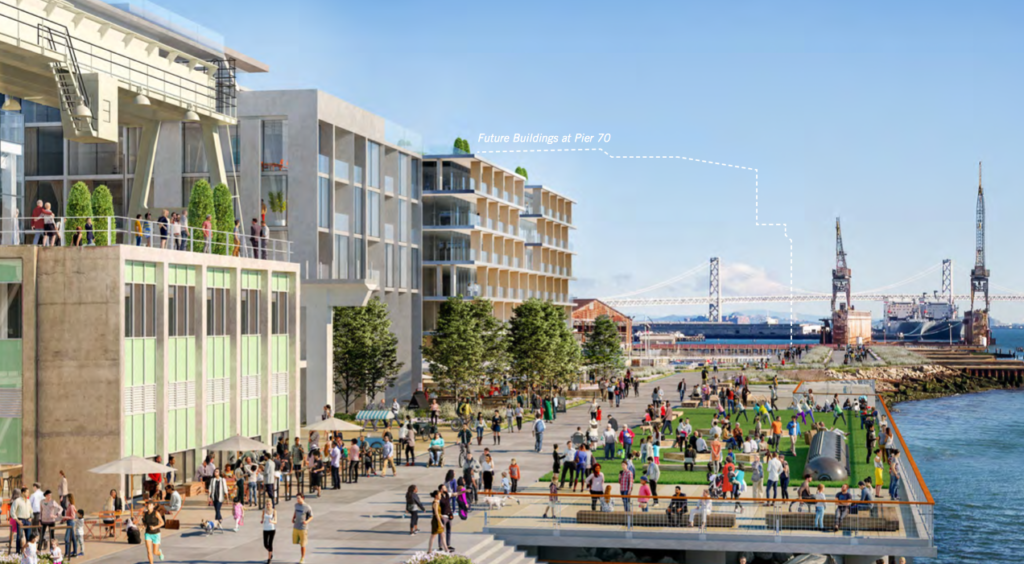 Massive new development would transform Dogpatch area (September 27)
Lots of office space, hotel rooms, housing—but how's it going to work without massive new investments in transit?
A nonprofit alliance becomes an ally of Big Telecom (November 24)
How well-meaning, public-serving groups wound up as part of an alliance aimed at undermining state regulation of broadband and privacy laws.
A hippie van and an annoying smart-phone dude (May 17)
The clash of San Francisco values hits home in Precita Park.
ARTS + CULTURE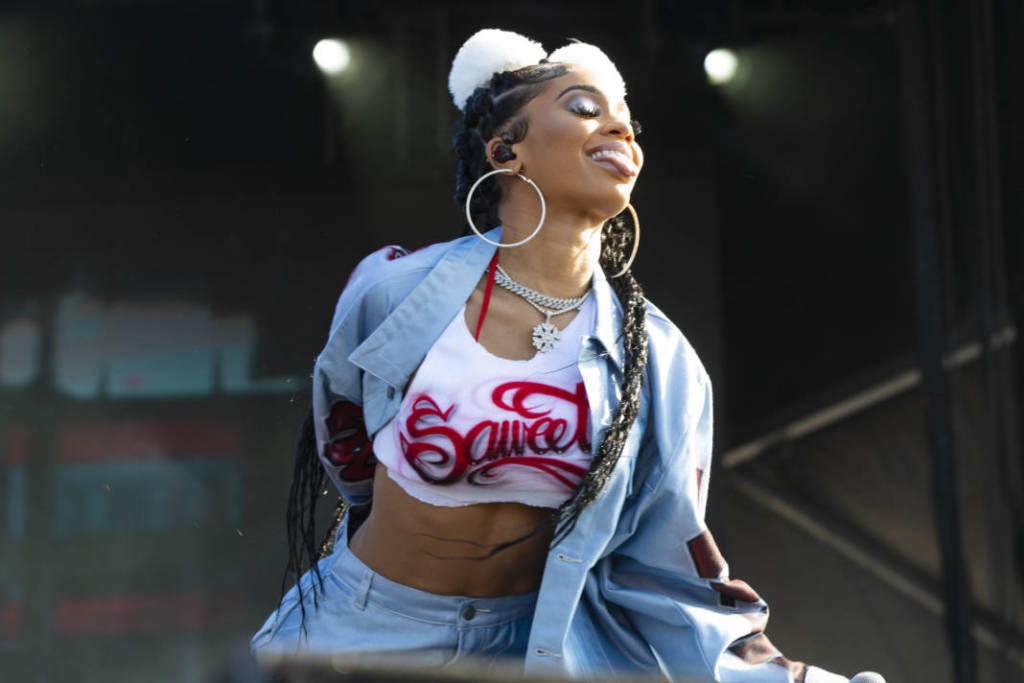 It was a whirlwind year for arts coverage on 48 Hills—our Screen Grabs, Arts Forecast, and other regular columns drew devoted audiences, while we published tons of diverse interviews, reviews, previews, and essays that reflected the still incredible, resilient scene here. Below were some of your favorites.
Outrage as CBS announces development of Ghost Ship show (December 12)
Our article about a multi-million dollar prestige deal with local authors Michael Chabon and Ayelet Waldman spurred a community response that convinced the writers to abandon the project.
New 'Tales of the City': Mouse and Ben in a very different world (June 5)
Netflix continued the City's favorite saga; our interview with two of the stars reflected how much gay (and straight) life has changed in the past four decades.
Marina Times editor freaks out about diversity (November 6)
A rot in local press is exposed when the Chronicle's new restaurant critic gets a racist goat.
Lesbian history finally takes center stage in 'The Daughters' (October 23)
Patricia Cotter's play about the formation of the first openly lesbian political organizations took us from 1950s living rooms to the last night of the Lexington Club in 2014.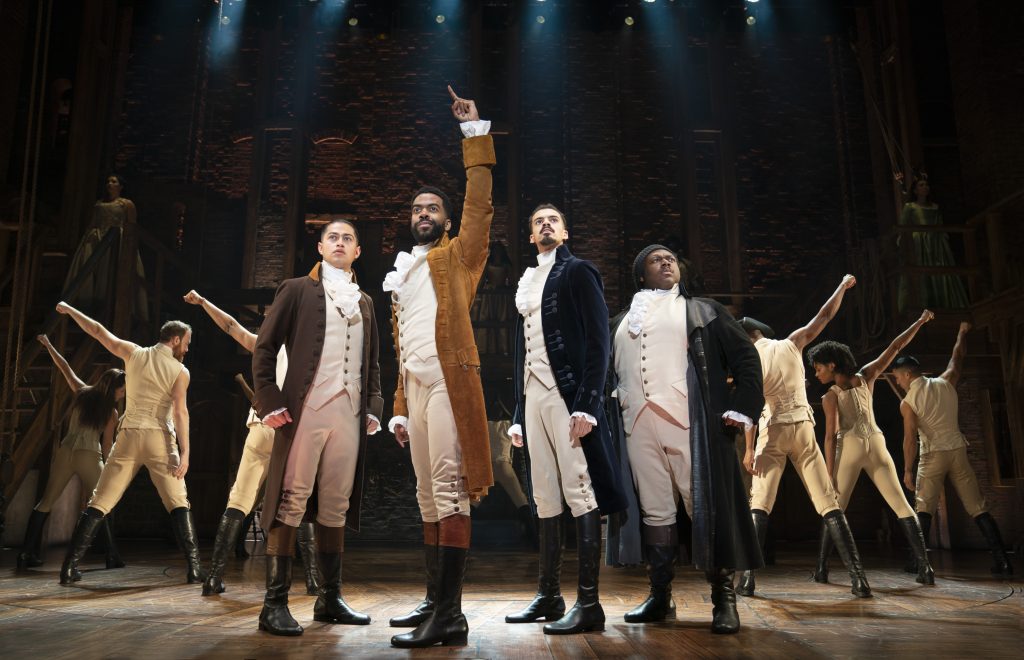 Review: The gleaming, steaming 'Hamilton' machine (March 4)
The Broadway juggernaut still amazes, but its Obama-era multiculti fantasies have curdled in an era when we'd rather burn the whole system down.
Black Panthers, today: A 1968 photo series exploring the activists' humanity finds significance in 2019 (January 19)
Controversial photos by Ruth-Marion Baruch and Pirkle Jones were recontextualized to expose lopsided media coverage of the Black Panthers.
Divas closes—and SF loses its 'trans town square' (April 1)
After 31 years, the local community of trans women found itself without a bar to call its own.
Remembering Kevin Killian, 1952-2019 (June 18)
One of San Francisco's most important writers passed away—along with a scene that represented the city as an international artistic force.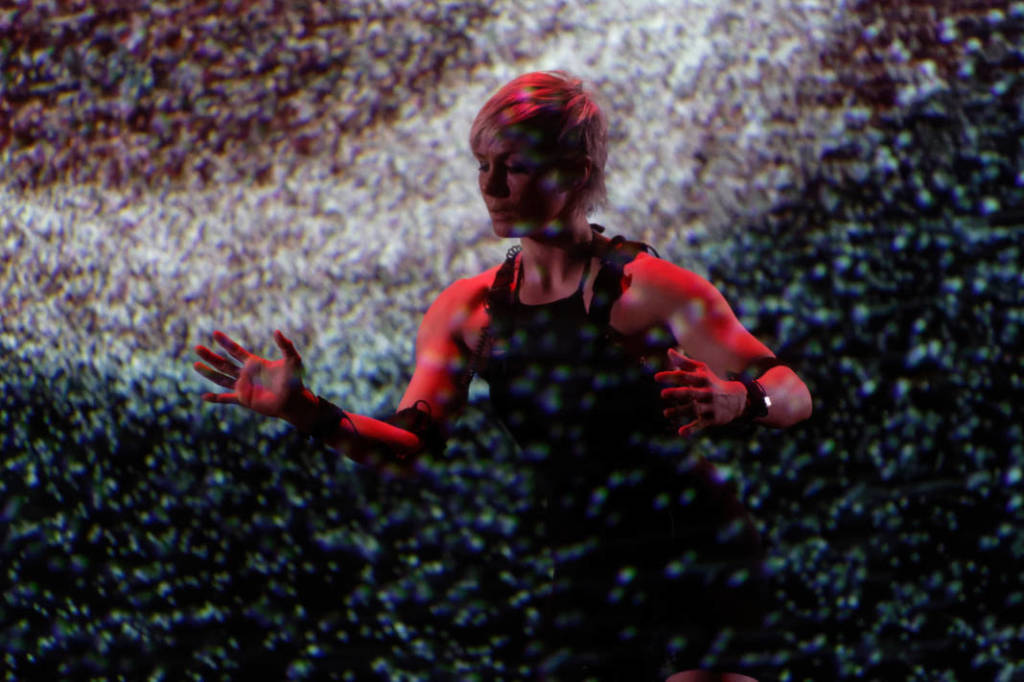 Review: A stellar Mutek.SF refreshed spirits weary of tech's cynical slide (May 2)
A techno festival brought four days of jaw-dropping experiment and wide-ranging sounds that made us almost love technology again.
The classic funk gem that inspires one of SF's best parties (September 7)
Daft Punk famously sampled it—here, our new music critic John-Paul Shiver traces its influence via one of our favorite soul parties.
Can a museum exhibit capture Burning Man? (October 22)
The man who wrote the book on The Man reviews the Oakland Museum show—and looks at the machinations behind it.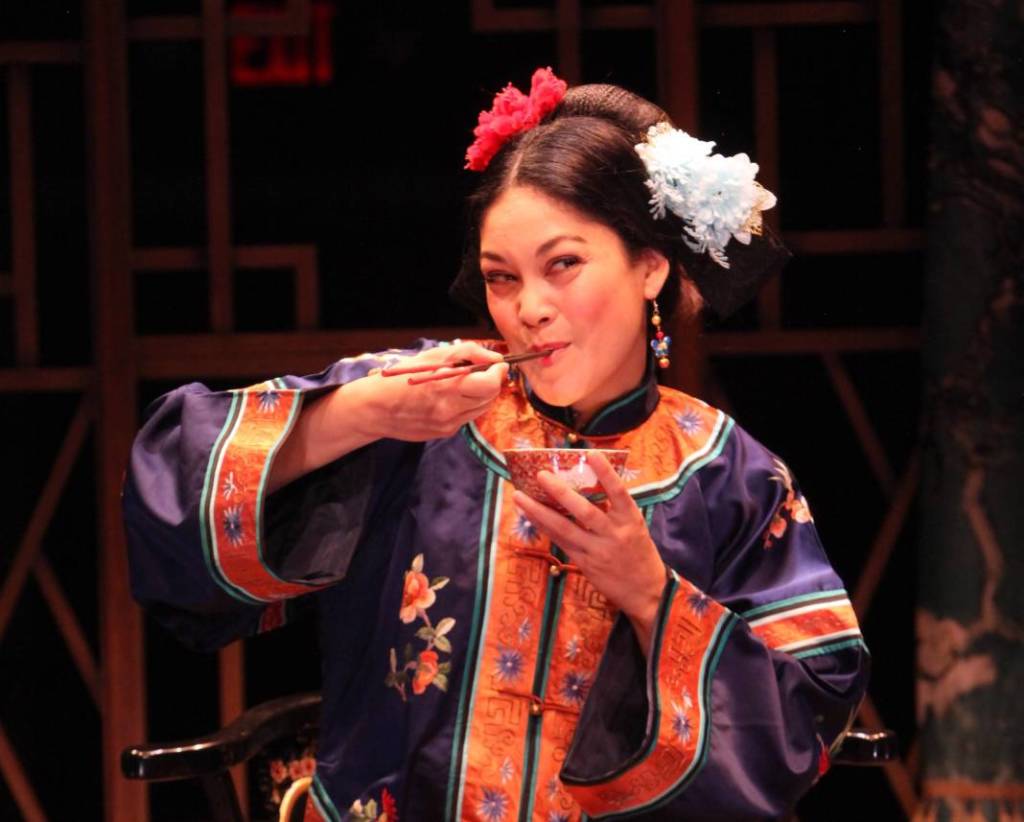 Review: A fiery intellect bound by exoticism in 'The Chinese Lady' (October 23)
Rinabeth Apostol's captivating performance anchored this searing look at one of American history's shameful chapters.
Puff: Traveling with your stash (December 2, 2018)
Published at the tail-end of last year, this guide to "taking it with you" was our most nationally accessed article.
Taylor Swift shows political side on new 'Lover' (August 25)
We knew that publishing anything about Tay-Tay would be controversial, but this young fan's assessment of the superstar's latest evolution struck real chords.
Banjos, bandannas, and a Monkee—the scene at Hardly Strictly Bluegrass (October 22)
Photographer Estefany Gonzalez caught the crowds and performers at the eclectic, beloved event.