PARTY RADAR The night of the Orlando shootings, I was at the African American Arts and Culture Complex surrounded by friends I've shared hundreds of dance floors with, watching young actor Rotimi Agbabiaka's fantastic autobiographical one-person show, "Type/Caste," part of the ongoing National Queer Arts Festival.
"Type/Caste" is about the travails of a young, black, Nigerian, classically trained actor trying to make it in show-biz, and the daunting obstacles and rejections — from claims about "historical accuracy" in Shakespeare to "thug" casting stereotypes — he faces in a theater world that can't get past the color of his skin. Equal parts hilarious, scathing, and emotional, it's also the story of Rotimi's discovery of his queerness, and the price of coming out to his family, especially his father, in Nigeria.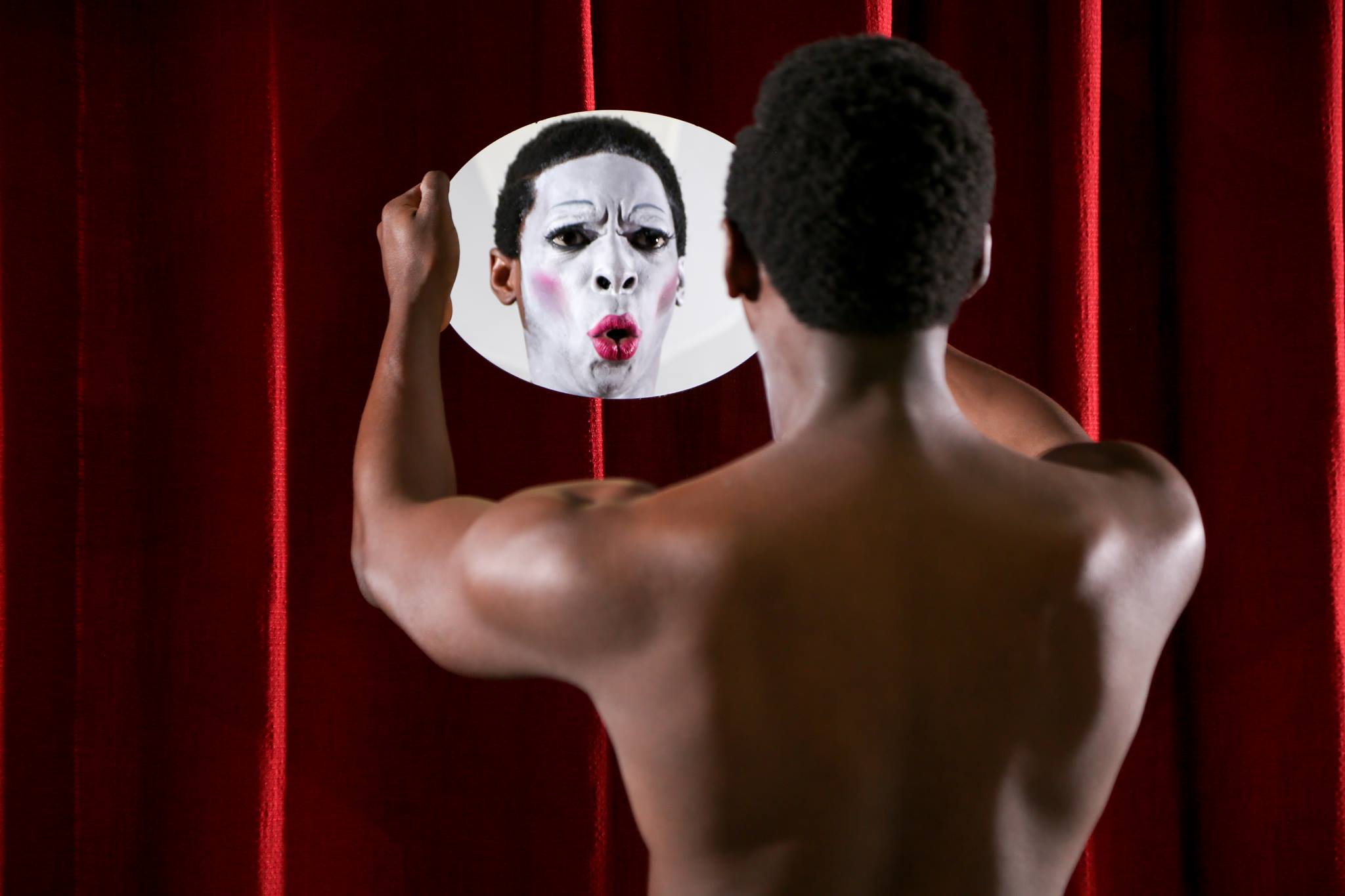 About two-thirds of the way through the show, in a spectacular, neon-drenched coup-de-theatre, Rotimi transforms into … well, I don't want to give it away, but let's just say a very divine, powerful authority figure, who gives a very divine, powerful speech about how fear can corrupt love:
"[You think I am] judging you for being gay and your father thinks I am going take his side in this battle between him and his gay demons.
Yes, HIS demons. Ah, this, boy, don't you know? Demons are nothing but characters out of the stories we tell ourselves. And the demons that your father is convinced have corrupted you are just his demons that he is trying to pass on to you.
And you, my boy, can choose to tell him: these are not my demons, they are your demons — so take them the fuck away from me!"
Those words drifted around the periphery of my panic as I came home that night to discover news about the hostage standoff at Pulse nightclub, and watched the number of estimated dead and wounded quickly climb into the unimaginable. My husband was still out at the Eagle. My friends in Pittsburgh, New York, and LA, oblivious to the situation, were texting me catty gossip from after-hours bathrooms. All my fellow audience members from earlier were now scattered throughout the city at various clubs.
It felt like Orlando was unfolding not just in real time, but also real space — I watched the horrible knowledge of what was happening pass over the face of our nightlife network like a pool of blood spreading across the dance floor. And then came the name of the killer, and the awful national political spins, and then suddenly I was at a candlelight vigil in the Castro, standing on the same spot where I stood celebrating same-sex marriage exactly a year ago, crying my eyes out.
And yet. Demons are nothing but characters out of the stories we tell ourselves. What story are we going to choose to tell ourselves about Orlando? One full of demons, full of fear? One that closes us off from each other, rather than one that opens us up, however painfully, to love, tolerance, and Pride? And marching in the streets, and cuddling in the park, and kissing for the cameras? And cocktails, and drag shows, and fierce lqqks, and dancing and dancing and dancing?
Will the Orlando shooting hold us back from that rainbow arc toward full equality — for all people? Um, yeah, take your demons the fuck away from us. We've got the hard and glorious work of love to do. So let's get to it!
SOME THINGS YOU SHOULD KNOW ABOUT PRIDE THIS YEAR: The Pink Saturday celebration in the Castro has been cancelled, although an alternative Pink Saturday celebration is being held in SoMa by the Sisters of Perpetual indulgence. This year at Civic Center after the Pride Parade on Sunday, there will be metal detectors and everyone will be searched for weapons. Organizers and city official say this is in response to Orlando, but Pride is also being sued for a shooting that happened nearby last year. In fact, the list of prohibited items is incredibly restrictive, so check first before you get busted with anything. Please be alert to your surroundings. And finally, last year so many tech workers marched in the parade that it lasted almost three extra hours, so have that in mind when you plan your Sunday, transportation-wise. (Hey, maybe even gay Apple CEO Tim Cook will show up this year, before his meeting with Paul Ryan, whose party just voted down four gun control measures in the wake of the Orlando shooting. Pride! )
ONGOING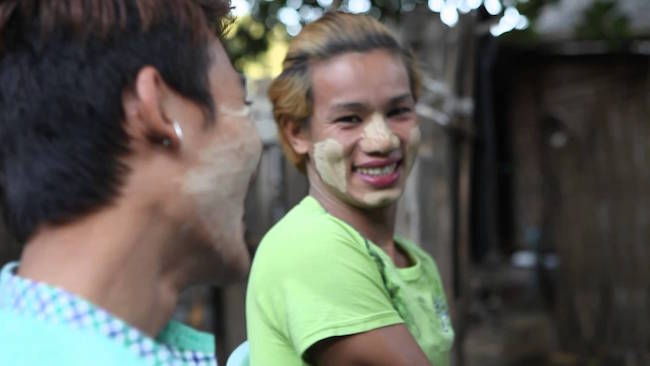 Frameline Fim Festival The world's biggest LGBT Film Festival was also its first. Now celebrating 40 years, Frameline is bursting with dozens and dozens of films from all over the world showing the presence and diversity of queer life. Check out our guide here — and come out on Wednesday to the Victoria Theater for the 48 Hills-sponsored film Irrawaddy Mon Amour, the first LGBT film based in Myanmar! Festival runs through Sun/26. Tickets and more info here. 
National Queer Arts Festival 45 performances packed into the schedule this year — the festival's 19th — including everything from transgender choirs to several film festivals. Festival runs through July 2. Tickets and more info here.
WEDNESDAY JUNE 22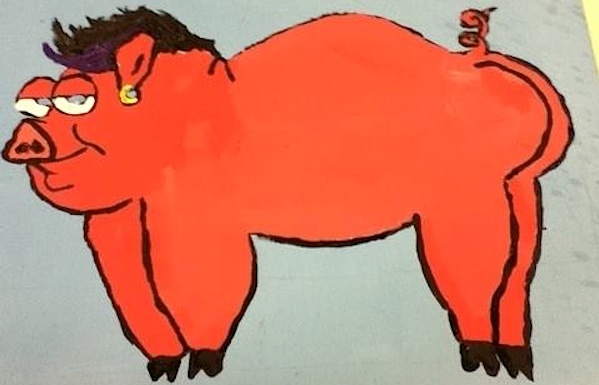 Pullin' Pork for Pride Woah hey there, it's our 11th annual Pride kick-off party! 48 Hills is teaming up with the Harvey Milk LGBT Democratic Club for a happy hour at the Pilsner Inn, featuring BBQ from Sneaky's on the back patio and a bunch of beer. Plus lots of hobnobbing and surprises. Join us! Wed/22, 5:30pm-9:30pm, free. Pilsner Inn, SF. More info here. 
Floor 21 Drag goddess Juanita More bookends Pride this year: Floor 21 is her weekly night at the Starlight Room at the top of the Sir Francis Drake hotel, which will be especially prideful in this instance. (Her official Pride party is on Sunday and will be a hoot.) With DJ Sergio and photographer Garaje Gooch. Wed/22, 5pm-midnight, free. Starlight Room, SF. More info here.

Partytime Lovers Pride A free dance party with some of my bestie queerdos in San Francisco? Yes, please, si si! Siobhan Aluvalot, Cali420 Princess, Miss Pop (back in town, woo!), Boy Young, and Vivvyanne Forevermore bring the tunes and performances, you bring the love. Wed/22, 9pm-2am, free. Makeup Room, SF. More info here. 
THURSDAY JUNE 23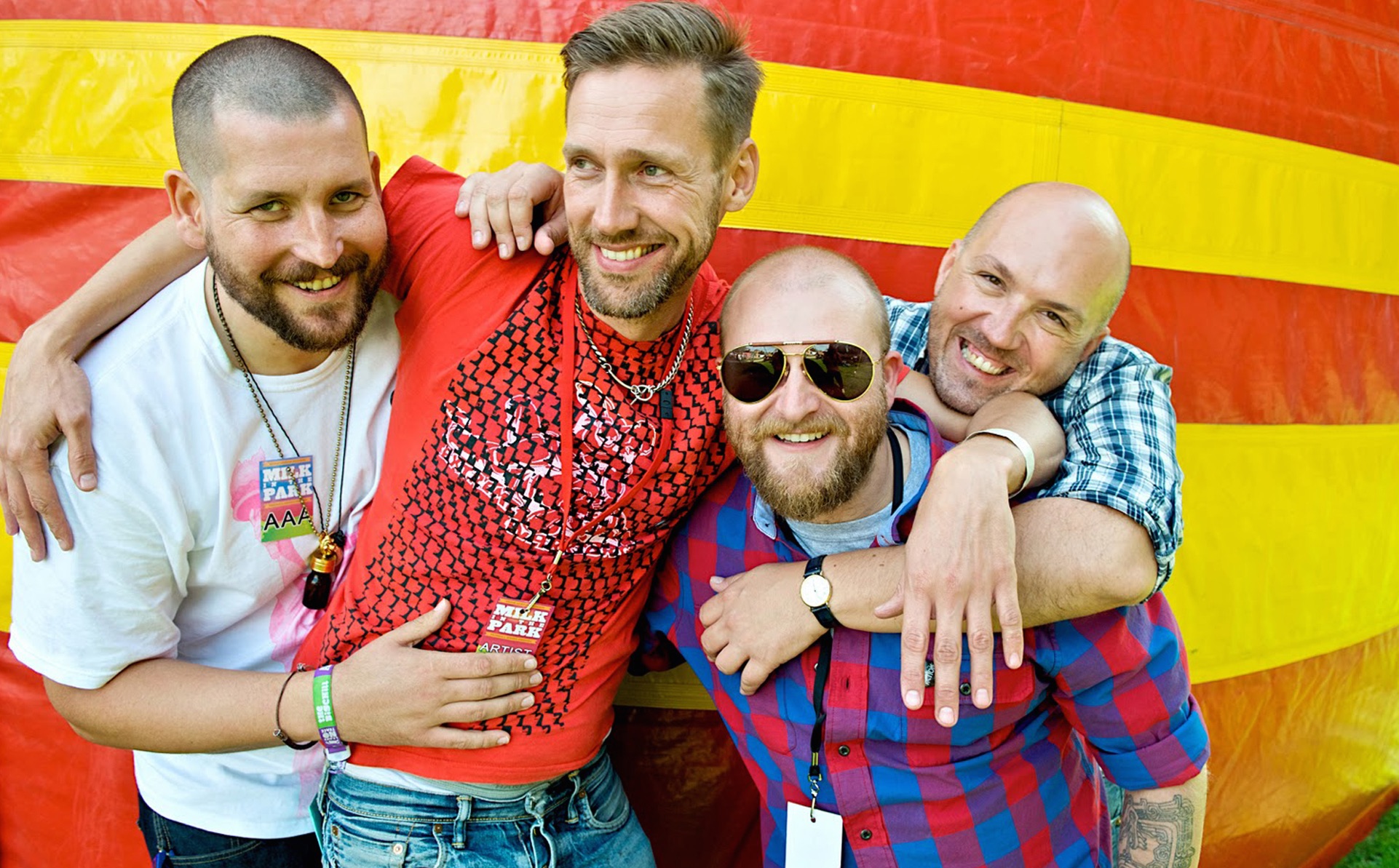 Horse Meat Disco My favorite cheeky disco Brits come back to the Bay to slay with joyful rarities and unexpected detours (Wham's "Young Guns"? OK!). They'll be at the bonkers Lights Down Low Pride party, with special guests Chris Bowen from Cub Scout and hostess with the Hostess, beloved cupcake-monster Lady Bear. Thu/23, 10pm-3am, $15. monarch, SF. Tickets and more info here.
The Tubesteak Connection SF's original disco revival party and longest-running queer weekly dance party, helmed by the luminous DJ Bus Station John, will show you the true underground gay life of our fair city in the Tenderloin, on a carpeted dance floor, with very strong drinks. No cell phones out in the club, please! And of course no parking on the dance floor. Thu/23, 10pm, $5. Aunt Charlie's Lounge, SF. More info here. 
The Magenta Party Celebrate vital alternative arts space CounterPulse's shiny new digs — yes, in a big magenta building: "Catch pop-up performances from CounterPulse artists throughout the evening, shop our art-centric silent auction, sip theme crafted cocktails, and explore our fabulous new theater." Thu/23, 6pm-9pm, $30-$60. CounterPulse, SF. Tickets and more info here.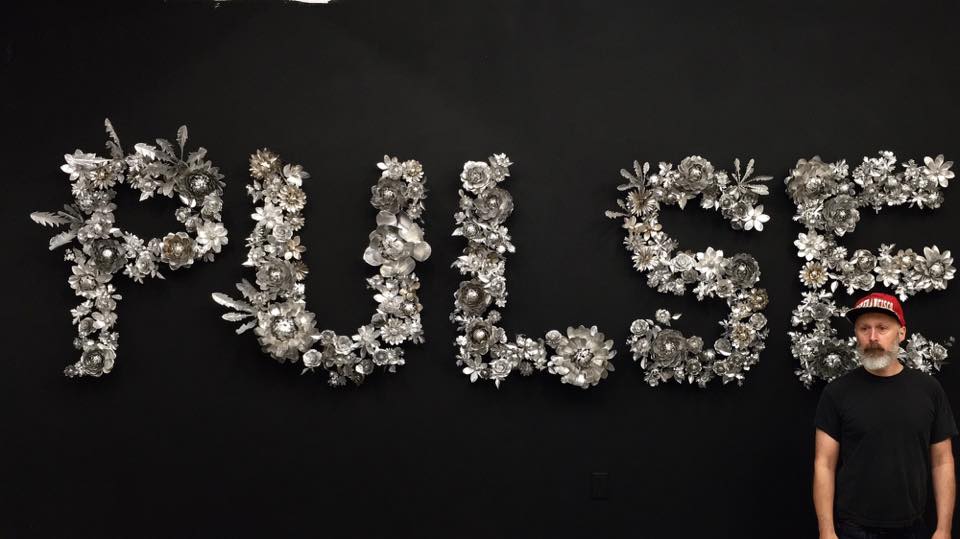 "Pulse" An art opening at Adobe Books — always a hip happening — that features two Bay-related artists responding to Orlando: Kirk Maxson, one of our best artists working right now, premieres a new wall work of his hammered metal-foil flowers, while Geof Teague produces wearable buttons with the victims' names. A wonderful tribute. Thu/23, 6pm-8pm, free. Adobe Books, SF. More info here.    
Lexington Presents: Pride Kick-Off Gone but never forgotten! The Lexington Club may have vanished, but the legendary alternative dyke bar lives on — this time through a special Pride Kick-Off event at Virgil's Sea Room. Jenna Riot (House of Babes, SF/NYC), Chelsea Starr (Portland), and Lady Ryan provide the tunes. with plenty of familiar faces behind the bar. Thu/23, 9pm-2am, free. Virgil's Sea Room, SF. More info here. 
Pride Nightlife The Thursday night parties at Cal Academy of Sciences are always a hoot — who doesn't want to listen to live DJs while staring agog at a floor-to-ceiling aquarium — but the Pride editions are especially wild. Hecklina hosts a drag tribute to Bowie and Prince, plus vogueing, Cheer SF, DJ Leah Perloff, and Juanita More. Thu/23, 6pm-10pm, $12-$15. Cal Academy, SF. Tickets and more info here.
FRIDAY JUNE 24
Trans March 2016 An essential, absolutely gorgeous Pride event, especially given all the political-football bathroom-panic shit trans people have had to endure this year. "This year is really special because we will be celebrating the 50th anniversary of the Compton's Cafeteria Riot, which happened in August, 1966 — three years before Stonewall," and was led by transgender people. Fri/24, program starts at Dolores Park at 11am, march from Dolores Park to Turk and Taylor Streets at 6pm. Free. More info here.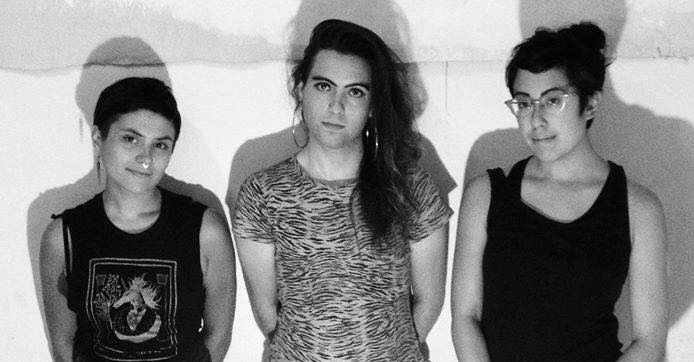 Bustin' Out 11: Show and Party Against the Prison-Industrial Complex Two big parts to the official Trans March after-happenings this year. A live music show (6:30-9pm) at the Knockout featuring Oakland's SBSM, SISSYFIT, and DJ Jasmine. And then a party (8pm-late) at both El Rio and Virgil's Sea Room. Click the links above for prices and more info.
We're Here, We're Queer, We're … Some Thing I can't lie to you — this is going to be a fantastical all-night marathon of possibly some of the craziest drag and cutest tunes (courtesy of special guest DJs Rich King and Stanley Frank) you will witness. And by marathon, I mean: 10pm-8am (although the doors close at 4am, so make sure to get in there!). SF's art-drag weekly party Some Thing always makes it a Pride to try to remember. Fri/24, 10pm, $12. The Stud, SF. More info here, including like 100 drag names.
Pound Puppy Pride Arf! Arf arf arf! Grrrrrrrowl! Arf arf! "This Pride, we are inviting you to show your teeth and come join the pack. Whether you like to sit, stay, roll over or just straight up hang out on all fours… This evening is for you. Frisky, furry gents are waiting for you to come throw some balls around and sniff out what's rightfully yours." With excellent disco edit princess Gay Marvine and soulful DJ CarrieOn Disco. Fri/24, 8pm, $20. Eagle, SF. More info here.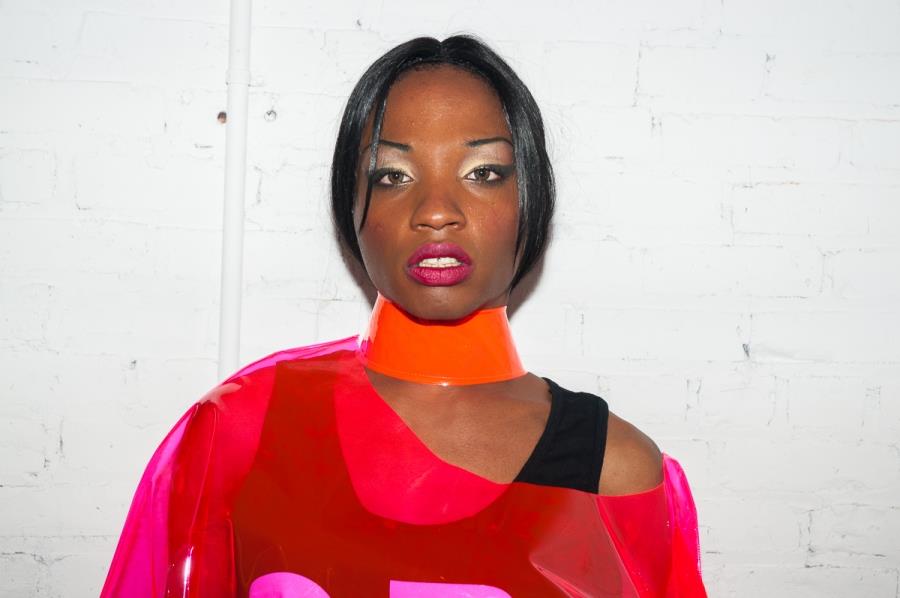 Swagger Like Us Queer Pride Our biggest and most exuberant queer hip-hop party swings into action at the Elbo Room, with a special appearance by Bronx rap slayer Quay Dash. DJs Jasmine Infiniti, boy_friend, and Lady Tragik bring the noise. Fri/24, 9pm, $10. Elbo Room, SF. Tickets and more info here. 
Ewe Nasty Once upon a time — and still! — there was a giant sheep art bus that travelled the world from Burning Man to Palm Springs, even acting as the dance stage for Folsom Street Fair. BAAAHS (Big Ass Amazingly-Awesome Homosexual Sheep) attracts scruffy queer burners from hither and yon to dance and make out in her woolly shadow. Join the BAAAHS crew for a night of dancing — and shearing, because there will actually be a barber there giving haircuts (!) Fri/24, 10pm-4am, $10-$20. F8, SF. Tickets and more info here.
The Musical Prostitute This live music/performance piece looks pretty incredible: "A young man and Freddie Mercury are unexpectedly taken on a phantasmagorical live musical journey exploring the reality of free love vs. fear of love. Peter Griggs and Lysol Tony-Romeo create a provocative multi-dimensional backdrop for a world with AIDS and a world without." Fri/24 (also Sat/25), 7:30pm, $15-$20. AAACC, SF. Tickets and more info here.
Steam Does Pride Inexplicably, San Francisco has no bathhouses — so here's the next best thing: a bathhouse-themed party with go-gos in shower stalls, men in wet towels, tons of steamy tunes, and even a few bathmats in the backroom. Host Walter Gomez looks great in a glittery Speedo. Potion of the door goes to GLBT Community Center of Central Florida in Orlando. Fri/24, 9pm, $10. Powerhouse, SF. More info here. 
Club IRL Family vibe party! DJ Sappho comes down from Portland with the killer techno tunes, joined by Trevor Sigler and Jordee at this totally affordable, totally mixed spot in the Lower Haight. Benefitting Trans Lifeline. Fri/24, 10pm, $5-$10. Underground SF. More info here.
Miss Honey Pride  Cosmic green queen Terry T presents this annual tradition at Monarch, which is always such anarchic fun. "We invite all Queers, Trans, Aliens and Allies to celebrate together with us! We're throwing a Gender Queer Alien Andro Two-Spirit Creature Pride Party!" That's basically what happens, this time with ace DJs Vin Sol and Chelsea Starr on the decks. Best look wins $250. Fri/24, 9pm, $10-$20. Monarch, SF. Tickets and more info here.  
SATURDAY JUNE 25
24th Annual Dyke March "This year our theme is 'Still Here, Still Queer.' We are marching against displacement. We are showing up, taking up space, taking to the streets, and saying enough is enough. This is our city." Heck yes, I love the Dyke March so much!! Sat/24, Program starts at 1pm in Dolores Park, March at 6pm, free. More info here.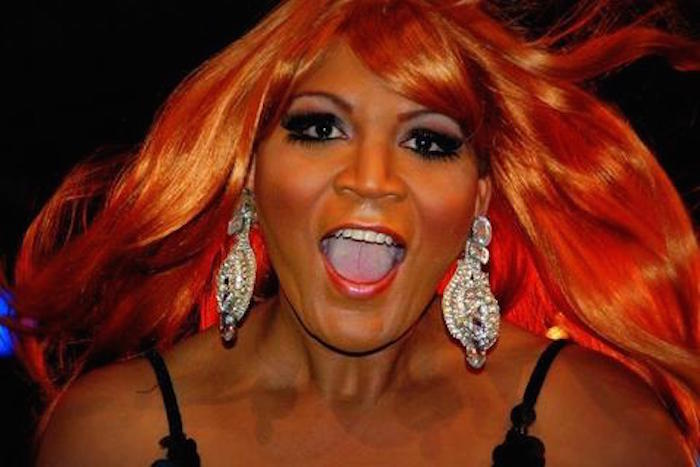 House of Babes This huge annual queer Pride party has like a zillion things going on, from food to nail art manicures (!), but things you need to know are a) the OG queen of New orleans sissy bounce, Katey Red, is performing b) so is NYC rapper Dai Burger, and c) OMG everyone here really is a babe, regardless of gender, size, or specifications. Benefitting Black Lives matter. Sat/25, 7pm-3am, $25-$50. Public Works, SF. Tickets and more info here. 
Afterglow The radical faerie party vibe is strong at this annual "blacklight discotheque" — all night on several dance floors and play spaces, with actually very good music ranging from house and disco classics to cutting-edge techno. A blast until dawn, so break out the Day-Glo. Sat/25, 10pm-6am, $40. Sound factory, SF. Tickets and more info here.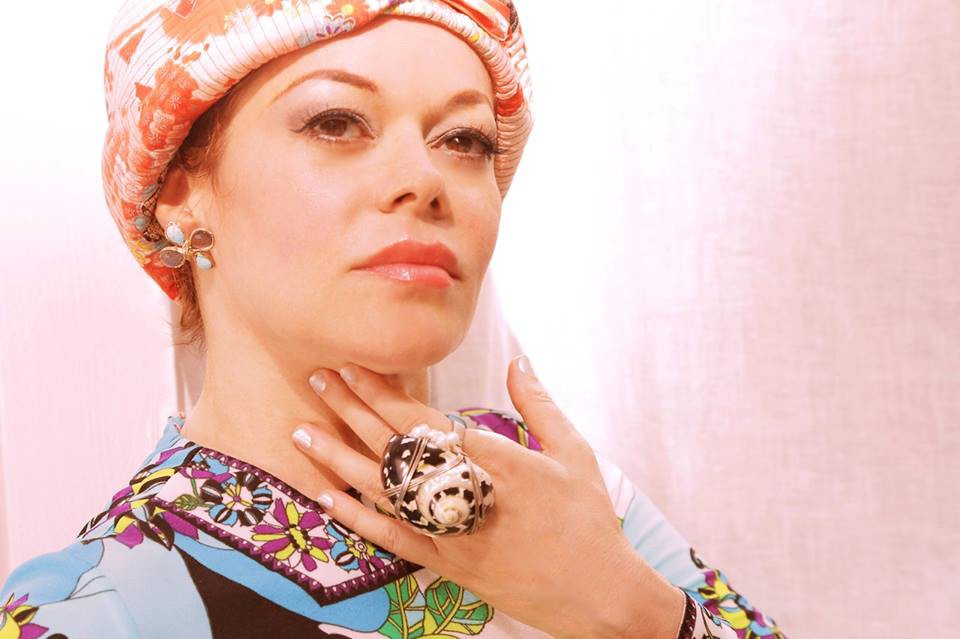 Lady Miss Kier A DJ set from our favorite disco alien, the voice of Dee-Lite, and a strong voice on social issues — love it, especially at the Starlight Room. It's always a treat to have Kier in the room (or on the beach: remind me to tell you about our wild night in Miami back in 1993 sometime … let's just say it involved a cruise ship called Ecstasy.) Sat/25, 5pm, $30. the Starlight Room, SF. Tickets and more info here. 
Sure Thing: Delano Smith The Sure Thing parties are always a great time with a prime focus on quality music, so if you're looking for some killer, classic deep techno from Detroit legends Delano (accompanied by map.ache from the dominating introspective-electronic label Giegling), here's a chance to ride the Pride rainbow someplace a little different and dance yourself into a higher state. Sat/25, 10pm-late, $15. Monarch, SF. Tickets and more info here.    
Device Pride Monthly party Device always brings in more experimental, darker musical guests than your usual night at the leather bar — which is perfect. This time's no exception, with Douglas J. McCarthy, the singer and founding member of essential industrial-EBM legends Nitzer Ebb on the turntables with DJ Bill Converse, former techno DJ prodigy who made the rounds when he was a teen. New sounds now. Sat/25, 9pm, $10. Eagle, SF. More info here.   
Pink Mammoth The flipside of Afterglow — an all-day, outdoors, pink-themed party for a more straight-leaning crowd that still welcomes plenty of us queers into the fold. Especially when the Pink Mammoth Burning Man crew brings in heavy hitters from all over the musical spectrum. Sat/25, noon-9pm, $20-$25. Mighty, SF. Tickets and more info here.
Dark Room: One in the Pink Another monthly party that proves itself on dark atmosphere and tunes — this time on the more nostalgic side, but still with one finger on the current. Freaky drag shows, stage blood for sure, and "DARK-WAVE/SYNTH POP/PUNK/ & INDUSTRIAL" dancing. Sat/25, 9:30pm-3am, $8-$10. The Stud, SF. More info here. 
SUNDAY JUNE 26
46th Annual Pride March and Celebration This year's theme is "For Racial and Economic Justice"  — you can find all the detail about Pride here, but don't miss the Faerie Freedom Village! Parade starts at 10:30am at Embarcadero.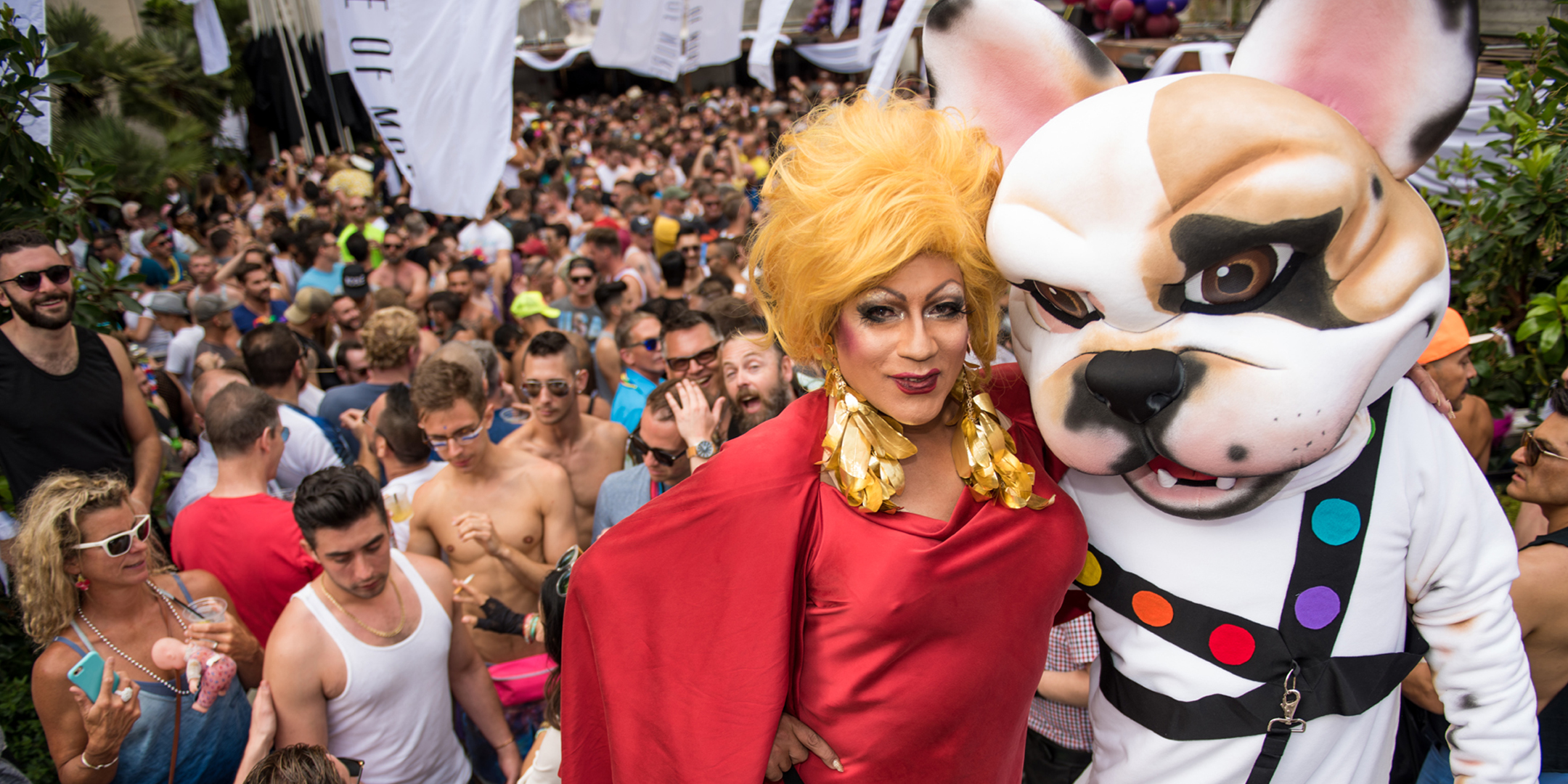 Juanita More! Pride Party An annual can't-miss event for the fashionable boys and girls, hosted by drag goddess Juanita More. Miss Rahni brings down the house with a special performance, DJs Rolo and and Guy Ruben warm up for soulful, energetic NYC master Tedd Patterson, and many celebrity sightings abound. Benefitting Queer LifeSpace. Sun/26, noon-10pm, $45. Jones, SF. More info here.   
Hard French Hearts Los Homos with Psychic TV A classic, all-vinyl '60s soul party with a Latin spin hosting the transgender founder of psychedelic-industrial rock? This is an only-in-SF party that will be packed with cuties and I can't wait for it. I mean, come on. Sat/26, 3pm-11pm, $25. Mezzanine, SF. Tickets and more info here.
Disco Daddy Pride Edition "Launched just after the SF Eagle miraculously rose phoenix-like from the ashes some three years ago, DJ Bus Station John's semi-monthly "DISCO DADDY!" tea dances continue to soar, pulling in "a happy, diverse, attitude-free, inter-generational crowd of disco & hi-NRG lovers, representing all age-, waist- and hair- lines. Find your 'Hit'N Run Lover' while cruising to the soundtrack of the gay '70s & early '80s at this special Pride edition, a seven-hour(!) marathon priced at just $5 all night, 'perfect for both party hoppers and party paupers!'" Sun/26, 7pm-2am, $5. Eagle, SF. More info here.
Mighty Real Poolside Party This one's for the soulful grown folks who still know how to party better than anyone else. DJ David Harness anchors a day of dancing and cocktails, with the Sugar Girl Squad aka Ultra Nate and Lisa moody from Baltimore taking over the decks. Sunny tunes for sunshine people. Sun/26, noon-7pm, $50-$60. Phoenix Hotel, SF. Tickets and more info here.   
Honey Soundsystem Pride One of our best techno exports, Avalon Emerson, returns to her hometown, spinning with Chicago's awesome Shaun J. Wright to whip the steadfast Honey crowd in shape. I just traveled to Detroit to see the Honey Soundsytem boys play the Movement electronic festival, and they are sharper, and gayer, than ever. Dancey-time. Sun/26, 9pm-4am, $15-$20. Public Works, SF. Tickets and more info here.
Electroluxx Sunday Mass Pride Cuddle puddles! Silent disco! Tons of art! An unusual location! And, most important for a dance party, a great lineup, starting at the top (or the bottom, considering the bass quotient) with Dirtybird Records' Worthy, plus Sergio, MicahTron, Keith Kraft, and many more. (And with a zillion visual artists involved, you'll have more to look at than just a ton of cuties.) Sun/26, 8pm, $15-$30. The Chapel, SF. Tickets and more info here.  
Annual Pride "Pool Party" This is sweet, and a great respite from Pride when you really just wasn't to sit on a roof deck and have a few cocktails. Oasis, whose location used to have a pool, brings in a little inflatable one and everyone dips their toes in. Poolwear and floaties encouraged, of course. Sneaky's BBQ and killer Bloody Marys are served. Sun/26, 1pm-6pm, free. Oasis, SF. More info here. 
Luther Vandross Tribute Night Why not round off your Pride with the sweet kids of Sweater Funk paying tribute to that (secretively, alas) gay R&B teddy bear, Luther Vandross. Who's ready for some sex grooves? Sun/26, 10pm-2am, $5. Elbo Room, SF. More info here.