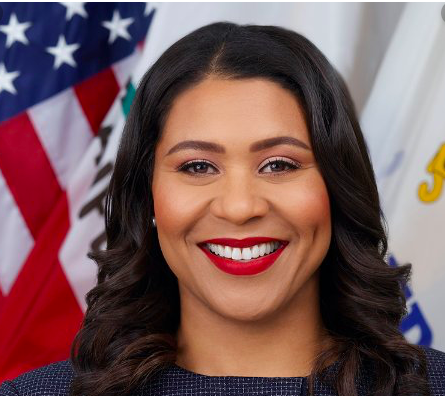 The San Francisco Democratic Party will vote on endorsements for the Board of Supes Wednesday/22, and while the party nod doesn't always mean victory, it's a powerful statement – particularly in a year when the turnout of Democratic voters will be at possibly record levels.
Never mind that California will vote overwhelmingly against Trump – San Francisco Democrats will want to register their fury at the administration, and with universal vote-by-mail in California, everyone is expecting high turnout.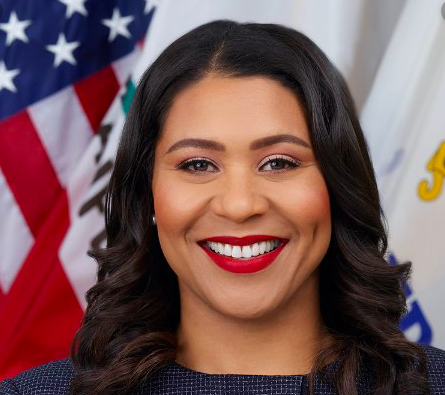 So for Democrats who aren't paying close attention to local politics, the DCCC endorsement will be powerful.
The candidates have submitted detailed answers to the party's questionnaire, and you can see them here. They help begin to define what these races are about.
The board is now dominated by progressives, who have moved to demand hotel rooms for homeless people, have pushed police reform, have sought to protect vulnerable workers, tax the richest corporations, and protect local services. When the coalition holds – and it doesn't always – they have eight votes, enough to override a mayoral veto.
But some of those seats are in contention, particularly in District One, where Sandra Lee Fewer is stepping down, and in District Seven, where Norman Yee is termed out. Those will be open races.
Sup. Dean Preston has a challenger in D5 – former Sup. Vallie Brown, who he defeated for office last year. In D 11, Sup. Ahsha Safai, who is typically with the board's more conservative wing, is facing a challenge from former Sup. John Avalos, who is aligned with the progressives.
So the balance of power could shift in November.
(Nobody has filed to run against Sup. Hillary Ronen in D9, and Sup. Aaron Peskin has no serious opposition in D3.)
Some of the DCCC questions are easy, and every candidate has the same answer. But the committee put some defining issues in front of the candidates, and the way they addressed them (or didn't) says a lot about where they stand in local politics.
And support for Mayor London Breed's planning priorities is front and center.
Let's start with D1. Six candidates are running, but by most accounts, the two leading contenders are Connie Chan, a former aide to Sup. Aaron Peskin, and Marjan Philhour, a former aide to Mayor London Breed.
Among the questions the party asked: "Did you support Rich Hillis for Planning Department director, and why?"
Chan was pretty clear:
No. I believe the Planning Department needs a leader that has deep connection and understanding of the diverse communities of San Francisco, including immigrants, communities of color, working people, seniors and people with disabilities, in order to plan and recommend land use decisions that make our City more equitable. I do not believe Rich Hillis has the connections and understanding.
Philhour was clear, too:
I support the democratically given right of the democratically elected Mayor (who is a Democrat) to hire her department heads, especially when they are also lifelong Democrats, as Rich Hillis is.
In those two answers you see the huge split in the Democratic Party, and why these elections matter so much for local politics.
Philhour argues, in essence, that as long as someone is a registered Democrat, they must be politically okay. I asked her about her response, and the first thing she told me was that she didn't understand why this question was on the DCCC questionnaire. She said she trusted the mayor's leadership, and was fine with anyone Breed wanted to have as planning director.
I was a little surprised that I had to explain to Philhour why the appointment of Rich Hillis mattered.
It was one of the key moments of the Breed Administration. The planning director sets the tone for what is quite possibly the most important department in the city. The future of land use and development – which means the ability of vulnerable communities to stay in the city, the ability of small businesses to survive, the ability of San Francisco to be anything beyond a tech and finance hub – lies with the Department of City Planning.
For decades, planning directors have been in the business of facilitating what developers want. When they've directed new planning ventures, like the Eastern Neighborhoods Plan, it's been all about making more land available for the highest-and-best-use development, which has traditionally been offices and luxury housing.
The idea that planners should be planning for an equitable city – which means setting rules that hold flat and reduce property values in some areas, so that industrial uses and blue-collar jobs can survive, and aggressively blocking tech offices in places where they don't belong – has been largely missing from the agenda.
Rich Hillis – and I say this as someone who has talked to him, and had this discussion with him – has the same basic philosophy. He is not by any means a radical planner with an agenda for fundamental change.
And that's what a lot of vulnerable communities in San Francisco were demanding.
Nobody argues about the mayor's authority to appoint the person she wants. The question is whether Hillis was the right appointment.
The other interesting element of the D1 questions: Philhour declined to answer some of them. For example, she didn't say whether she would support the repeal of the Ellis Act and Costa Hawkins, two state bills that limit the ability of cities to prevent evictions and impose effective rent control.
She just left those answers blank.
When I asked her about it, she said that she didn't think it mattered, since "the DCCC vote is already decided."
David Lee, who teaches at SF State and is also a candidate in D1, had this answer to what his top priorities would be:
No new taxes for San Francisco during COVID-19. I have spoken to many voters in the district who believe it would be a disaster to increase taxes at this time.
I sat in on a virtual town hall with Chan a few days ago, and she had a very different approach. She talked about how much money the billionaires have made during the pandemic. "More than 270 tech companies got $2 million each from the Paycheck Protection Plan," she said. "Let's make sure they pay their fair share."
We saw the same type of divergent opinions in the D5 race. Vallie Brown, who is challenging Dean Preston, had this to say about Rich Hillis:
Yes, I supported Rich Hillis. As a legislative aide I worked with Rich when he was working with the SF Office of Economic and Workforce Development and have always seen him think creatively about land use. He always made sure that the most vulnerable among us were being considered. Rich understand that we need to build all kinds of housing to ensure that we are not in the housing fight that we face so frequently where there is a fight over every housing unit. He truly understands the need for housing. Rich and I have also had long discussions about red lining and what that has done to racial equity in our city and how this is a practice that must be abolished.
Preston had the opposite view:
I did not. I thought he was a status quo pick who does not sufficiently value neighborhood input and will not stand up to developers. Though I don't know all the candidates that were considered, there were certainly some well-qualified candidates, including women of color, with a track record fighting for equity. Miriam Chion was among the people under consideration — she had extensive experience, a commitment to equity, and is a woman of color. From what I can tell, she would have been a strong choice for the position.
Another difference between Brown and Preston: Brown said she doesn't think the public transit should be free. Preston favors that.
District 7 is complicated. This is one of the most conservative parts of the city, represented for eight years by Sean Elsbernd, who is now the mayor's chief of staff. When Elsbernd was termed out, Sup. Norman Yee, a longtime School Board member, won the seat, and he's voted with progressives much of the time.
Among the candidates is Joel Engardio, a former newspaper columnist who is campaigning on an anti-crime platform – and is a formidable contender. Two progressives are also in the race, Vilaska Nguyen, a public defender, and Myrna Melgar, who has a history of community activism and was (probably to her great regret) chair of the Planning Commission when Hillis was hired.
Nguyen has the backing of much of the progressive leadership, including
SF Tenants Union #1, AFT 2121 #1, Berniecrats #1, Tom Ammiano, David Campos, Dean Preston, Hillary Ronen, Matt Haney, John Avalos, Honey Mahogany, Chesa Boudin, Mano Raju, Matt Gonzales, Jackie Fielder, Peter Gallotta, Keith Baraka, Li Miao Lovett, Faauuga Moliga, Carolina Morales, Gloria Berry, Petra DeJesus, Cindy Elias, John Hamasaki, and Tom Temprano.
Melgar has the Number Two endorsement from some of the same folks, plus others:
Board of Supervisors President Norman Yee, Supervisor Aaron Peskin, Supervisor Catherine Stefani, Supervisor Hillary Ronen, Supervisor Gordon Mar, Supervisor Rafael Mandelman, Supervisor Sandra Lee Fewer,  Supervisor Shamann Walton, City College Board of Trustees President Shanell Williams, City College Board of Trustees Brigette Davila, City College Board of Trustees Thea Selby, Board of Education President Mark Sanchez, Board of Education Vice President Gabriela Lopez, Board of Education Commissioner Alison Collins, Board of Education Commissioner Jenny Lam, Board of Education Commissioner Faauuga Moliga, DCCC Member Jane Kim, DCCC Member Suzy Loftus, BART President Lateefah Simon, and BART Director Bevan Dufty.
Here's how Melgar responded to the Hillis question:
As President of the SF Planning Commission, my role was to lead the recruitment process in the search for a new Director, which I did with integrity. The commission held public hearings, and voted on a process of recruitment in open session. The process, which included a job description and interviews in closed session was passed with a unanimous vote at the commission. By a unanimous vote, the commission also voted to not disclose any information about this personnel matter, and as per the memorandum prepared by Deputy City Attorney and made available to the public on this matter dated September 12, no individual commissioner is at liberty to disclose information about the closed session held by the commission. My public comments about Mr. Hillis expressed that the commission had found his qualifications met the qualities we had put forward and voted on in a public meeting. In the end we forwarded a list of 5 candidates who the commission put forward as meeting those qualifications. As far as my publicly stated desired qualifications for this position, my priorities were to attract a pool of candidates who reflected the diversity of San Francisco, who loved our city, had deep understanding of community planning, and were women and people of color.
Nguyen opposed Hillis:
I did not support Rich Hillis for Planning Department Director. During his time on the Commission, he consistently showed support for the status quo and a disinterest in working to support policy changes to address our city's lack of affordable housing, gentrification, and displacement. I believe that there should have been a more thorough, nationwide search for a Planning Department Director that had the qualifications and experience to lead a department of this size in a city that is dealing with unprecedented gentrification. I also believe that during a time when the FBI has indicted multiple department heads for corruption, that appointing Department Heads outside of the so-called "City Family" is another way for us to change the culture of you backroom dealing that has embarrassed our city for the last decade.
Engardio also said he had "concerns" about Hillis – but for a very different reason. "I strongly disagree with his comments this year about the elimination of single-family zoning."
Nguyen is a strong supporter of new taxes, and so is Melgar:
Nguyen:
I was an early supporter of the Overpaid Executive Tax put forward by Supervisors Haney and Ronen to tax pay inequality in major companies. I also support Supervisor Preston's Housing Transfer Tax which taxes the sale of corporate and residential luxury real estate and creates a fund to build affordable housing and protect renters. Finally, I also support Supervisor Mar's IPO tax, which would tax initial public offerings on companies. I support reforms to our gross receipts tax which would change to how businesses are taxed in San Francisco. It will raise millions of dollars which will go directly into our general fund. And I am in support of the Supervisors who are pushing for the bond to be used for recovery based projects that serve our communities during and after COVID.
Melgar:
I support all the current proposed revenue measures. This is an unprecedented financial crisis and we need to do everything we can in the short-term to protect small businesses, stop layoffs, invest in protection and schools. I support school parcel taxes, gross receipts taxes and as well as current Supervisor Dean Preston's property transfer tax.
Engardio supports only the mayor's business-tax measure. He argues that the best way to make the city more affordable is to allow developers to build more market-rate housing.
District 11 is in some ways a rematch: John Avalos defeated Ahsha Safai to hold his seat in 2012, then after Avalos was termed out, Safai, who was in the real-estate industry, ran again and won.
Safai has the moderate establishment behind him. His endorsers include
Elected Officials: Senator Dianne Feinstein, Governor Gavin Newsom, Lieutenant Governor Eleni Kounalakis, State Treasurer Fiona Ma, State Senator Scott Wiener, Assemblyman David Chiu, Assemblyman Phil Ting, Assemblyman Rob Bonta, Mayor London Breed, Board of Supervisors President Norman Yee, Supervisor Aaron Peskin, Supervisor Catherine Stefani, Supervisor Shamann Walton; Organizations: International Longshore and Warehouse Union Northern California District Council San Francisco Building Trades Council , San Francisco Firefighters Local 798, Service Employees International Union Local 2015, Teamsters Local No. 665, Teamsters Local No. 350 Teamsters Joint Council 7 ,Transport Workers Union of America Local 250A AFL-CIO.
Avalos has
Supervisor Hillary Ronen, Supervisor Dean Preston, Supervisor Gordon Mar, Latino Democratic Club, Berniecrats SF, Tenants Union, Former Mayor Art Agnos, Former Assemblymember Tom Ammiano, San Francisco Rising Action Fund, National Union of Healthcare Workers.
Avalos opposed Rich Hillis:
No. As a Planning Commissioner, Rich Hillis had voted consistently with real estate and developer interest that have played an ongoing and historical role in inequitable housing and development policies. The Planning Commission just passed a resolution to update its Racial and Social Equity Initiative re-centering the Department efforts around racial equity and making structural changes to its mission to provide housing as a human right model for African Americans, American Indian, people of color, and working people in San Francisco. The resolution goes on to apologize for the Planning Department's past racist practices that denied African Americans and other people of color access to housing development in San Francisco. I agree wholeheartedly with the Planning Commission's June 11 Resolution Centering Planning on Racial and Social Equity and do not see Rich Hillis as a fitting director of the Planning Department to carry out this essential initiative.
Safai was on the mayor's side:
The Board of Supervisors does not hire the Planning Director. The Charter provides that the Planning Commission forward names to the Mayor and she makes the decision from the names that are forwarded. I support the Mayor's decision. I attempt to work well with Department Heads on behalf of the people of District 11 and when I agree with Rich Hillis, I will work with him.
The vote will be online and you can watch it here.